A RECIPE FROM NATURE FOR ENHANCED WELLBEING
Tarkett's Lino is made from natural ingredients in Narni, Italy, with the same original recipe since 1898, enabling Tarkett's team to gain a real know-how and to have an intimate understanding of every natural ingredient to adapt manufacturing to the variations of each year's crop.
Tarkett constantly innovates in production processes, develop colours and new striking designs and improve their flooring technical characteristics for specific uses such as acoustic comfort in Education or Electrostatic Discharge (ESD) control.
Tarkett's Lino combines tradition and innovation to meet the needs of consumers worldwide and provide them with a unique experience.
Tarkett's linoleum offers a timeless design and a robustness that stand the test of time.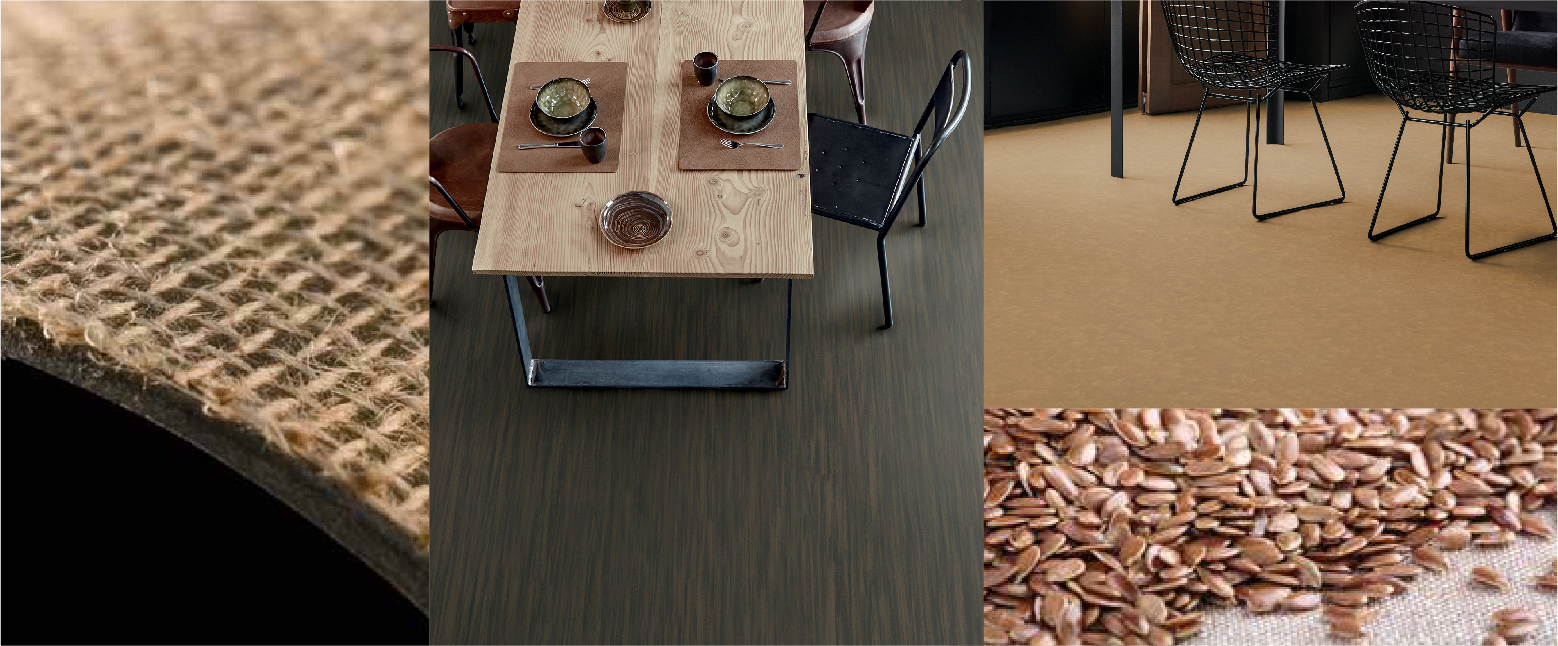 HERITAGE
A traditional flooring made in Italy
One of Italy's smallest regions, Umbria lies directly in the centre of Italy. Tarkett's linoleum plant began its production in Narni, Italy, at the end of 19th century, when European countries commonly used linoleum for flooring and wall-coverings. By the 1920s, there were around 100 sites making linoleum.
In the early 1990s, Tarkett began to invest in the modernization of the entire production system.
Today, Narni is accredited ISO 9001 and holds important environmental certifications including ISO 14001, ISO/TS 14067, ISO 50001, ISO 45001 Occupational Health and Safety Management Systems, ISO 37001 Anti-Bribery Management Systems, SWAN and Der Blaue Engel. Now only 4 factories – all in Europe – produce linoleum. Tarkett is a global player, exporting more than 90% of its linoleum across the world.
Tradition and innovation
Mindful of the environment, Tarkett made innovative improvements in their production processes to reduce their operational impact. As a result, Tarkett's Lino is a flooring solution that blends craftsmanship with the most advanced technology.
The Tarkett Linoleum plant at NARNI, easily recognisable by the characteristic shape of the ovens building, began its production of Linoleum at the end of the 19th century. The plant represents one of the first industries, which shaped the industrial development of Narni and the surrounding area.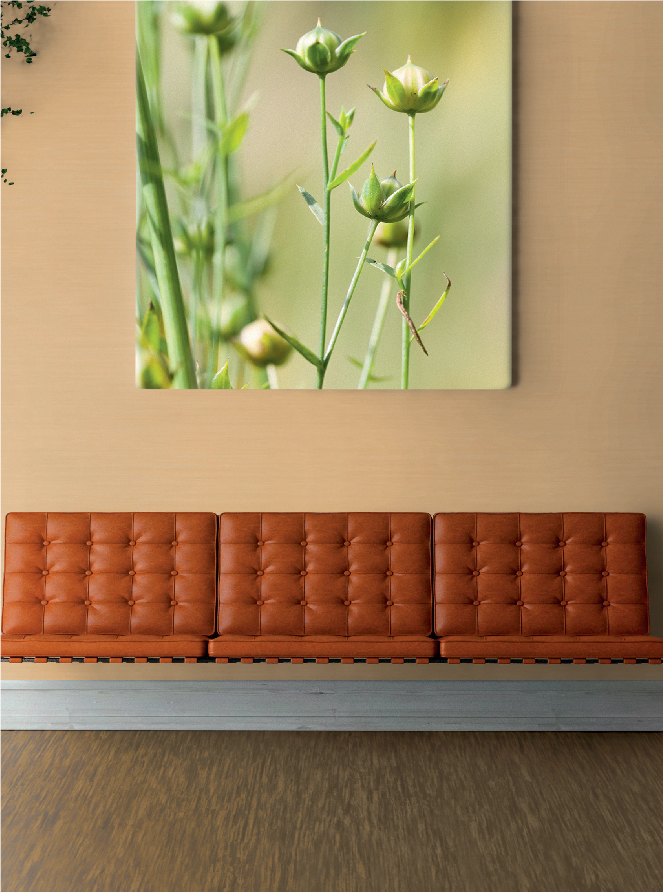 Tarkett's core values
– Entrepreneurial spirit
– Operational excellence
– Deliver the ultimate flooring experience
– Positive customer attitude
– Empowerment and accountability
– Take care of the future
Designing for life
Developing products based on Cradle to Cradle®  principles that contribute to people friendly spaces AND respect the planet's natural capital.
You care about choosing a flooring made from natural and high quality ingredients?
In making linoleum, Tarkett use materials that contribute positively to people's health and the environment. Closed-loop design starts here, so that good materials become future resources that can be reused or returned to nature as biodegradable ingredients.
94% natural raw materials – linseed oil, pine rosin, wood and cork flour, calcium carbonate and jute.
100% of ingredients have been positively assessed according to Cradle to Cradle ® framework for health and environment. As such Tarkett's Lino exceeds European REACH regulation requirements.
78%  from abundant renewable resources – including local suppliers. We support local linen producers to reduce our carbon footprint.
100%  recyclable – Tarkett's Lino offcuts can be fully reused as raw materials for future products or packaging through our ReStart®
Wide Range of Colours, Different Patterns and Designs