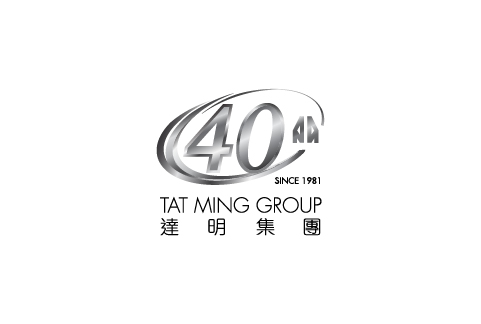 Tat Ming Group, founded in 1981 as "Tat Ming Wallpaper" and grown from a small local business to an international company. With more than 15 showrooms and offices currently located in Hong Kong, Macau, China, Singapore, Vietnam and Malaysia, the Group has expanded its reach to serve more customers all around Asia. The four companies under Tat Ming Group include Tat Ming Wallpaper, Tat Ming Flooring, Tat Ming Digital Print and TM Maison. We cover a wide range of interior design products including wallpaper, flooring, digital print wallcovering, fabric, carpets, furniture, customize service and other decorative materials.
At Tat Ming Group, we believe great customer service is the foundation of our success. By constantly empowering our employees to grow and excel by supporting them through training and benefits, we provide exceptional customer service before and after sales that exceeds the expectations of our customers. We pride ourselves in maintaining excellent long-term relationships with both customers and suppliers. Many of them have become not just business partners, but friends as well.
Tat Ming Group has long placed great importance on environmental protection. We are strongly committed to providing environmentally-friendly decorative materials to customers, with a particular emphasis on sustainability and health. All Tat Ming products come with full environmental certifications so our customers are able to incorporate green elements into their interior spaces.
As a leader in our industry, we believe we have a long-standing commitment to corporate social responsibility. Over the years, we have worked with various community organizations and volunteered in many charity programs in Hong Kong. Tat Ming Group actively looks for ways to make a sizable difference in our community.
Since 1981, Tat Ming Wallpaper has been supplying wallpaper of the highest quality to various customers including professional interior designers, hoteliers and homeowners. Our products are sourced from all over the world, including the USA, UK, France, Spain, Belgium, the Netherlands and Japan. We proactively seek trendy products to allow our customers a wider range of options when designing their homes or workspaces, and we believe our wallpaper has the ability to give every space a distinct look.
Tat Ming Flooring, further expanded Tat Ming Group's business development. We provide various types of flooring products such as wooden flooring, laminated flooring, carpet and vinyl tile, rug and tatami, mainly imported from countries such as Spain, France, Italy, The Netherlands, UK and Japan. We also offer customizable flooring products for our customers to turn their design ideas into reality. The use of the right flooring not only showcases a contemporary design but also adds a sense of comfort and luxury to any space.