Everybody knows that we must do something about the use of plastic. One way is recycling plastic bottles. Beside from soft drinks there ar many countries where you cannot drink tap water. Which gives an enormous use and waste of plastic bottles.
PET stands for polyethylene terephthalate.
PET yarn is a 100% sustainable material that gives you the look and feel of wool with no synthetic coating.
Recycled polyethylene terephthalate (RPET) can be used to make many new products, including yarn for rugs.
Rugs made of PET yarn have a high durability and are easy to clean. They do not absorb liquids or dirt. It is easily cleaned with water and mild detergent. Frequent vacuuming without a brush will keep your rug beautiful and clean for many years. Furthermore, your rug can be recycled once more.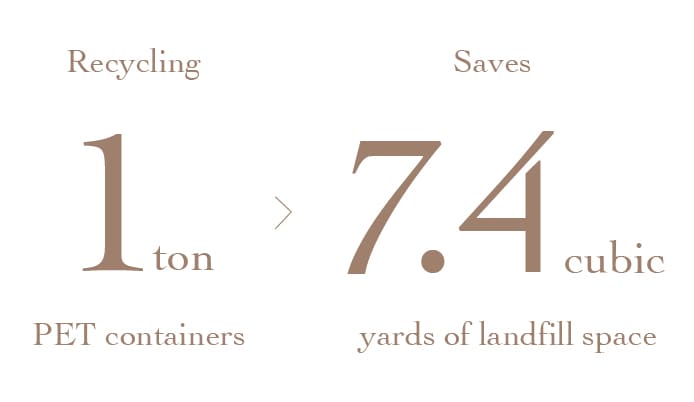 Recycling a ton of PET containers saves 7.4 cubic yards of landfill space*
According to the EPA (Environmental Protection Agency), recycling a pound of PET saves approximately 12,000 BTU's (the amount of heat required to raise the temperature of one gram of water by one degree Celsius) * Nineteen 20 oz. PET bottles yield enough fibre for one square foot of rug*